At DEM Services, Inc., we're fully trained and experienced in safe asbestos removal practices to eliminate the hazardous insulation material from your property. Our experienced and specialized team is ready to handle residential and commercial jobs of any size. If you're looking for affordable yet qualified asbestos removal companies in the Chicago area, you'll find DEM Services, Inc. to be your top choice. We'd be pleased to discuss our asbestos abatement services with you, take a look at the affected area, and provide you with a free estimate, so contact us right away to get started.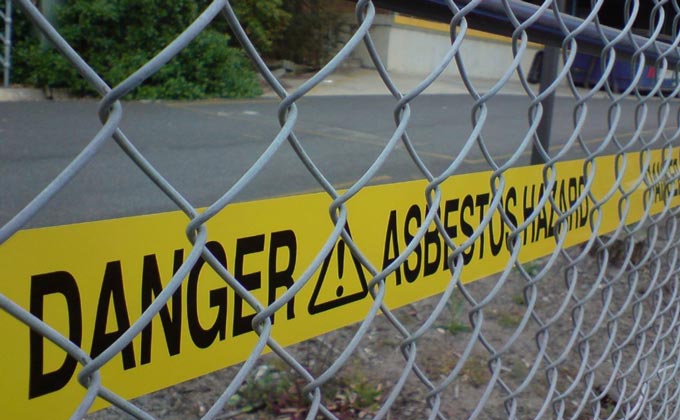 Because asbestos was widely used in everything from flooring to insulation in the 20th century, asbestos fibers, a known cancer-causing material, can exist in many forms in homes, commercial buildings, and schools. When you choose DEM Services, Inc. as your asbestos removal contractor, you get the peace of mind of knowing that the project will be handled professionally and according to the most stringent government standards. When we perform asbestos remediation, we ensure the complete safety of the building and its occupants. Using state-of-the-art equipment and technology, like infrared that cuts through floor tile, we remove all asbestos materials and ensure proper disposal of items removed from your premises. As your trustworthy asbestos abatement company in Chicago, we adhere to state and federal regulations for every phase of the project.
No matter where the asbestos is located, DEM Services, Inc. can remove it. There's no location too difficult for our talented specialists. Call our asbestos abatement contractors for:
Asbestos tile removal
Asbestos ceiling
Asbestos siding removal
Asbestos roof removal
Asbestos garage removal
And more!
Special Asbestos Abatement for Commercial Properties
DEM Services, Inc. is a family-owned business with a commitment to helping area residents maintain healthy air quality in their businesses and homes. As part of our ongoing effort to provide the best service and workmanship in and around Chicago, we offer commercial customers special operations and maintenance programs. If there's an industrial pipe on your commercial property that contains asbestos, we can target our asbestos remediation service so that we only remove specific parts and pieces rather than removing the entire unit. This saves you from immense headaches and expenses. 
Whether you need help for asbestos tile removal or asbestos ceiling removal, we have the trained specialists on hand to ensure that all procedures go smoothly and safely. If you have any concerns whatsoever about the presence of asbestos or asbestos-related hazards in your home or workplace, call or e-mail us for a professional assessment now. For reliable asbestos removal in Chicago and beyond, DEM Services, Inc. is the name to remember!
Contact us today for your free estimate.