Are you concerned about the possible presence of asbestos in your home or place of work? Find out conclusively whether there's a health risk by calling or e-mailing us at DEM Services, Inc. in Chicago. As a licensed, bonded, and insured asbestos testing company, we offer the expertise to test your premises for any existing or potential health hazards associated with asbestos. We have over 18 years of experience with asbestos inspection and abatement services in residential and commercial properties throughout the Chicago area. Offering some of the most affordable rates around, we're the asbestos inspectors to call when you want to take the first step toward clearing your property of the hazardous material. Contact us by phone or e-mail today for a free estimate!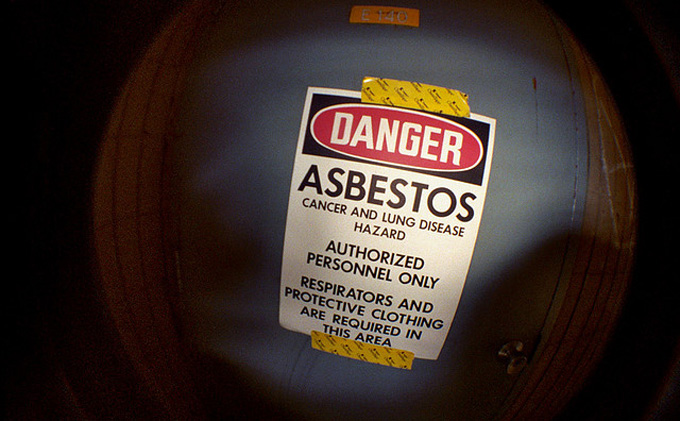 In the past, a number of varieties of asbestos have been used for consumer and industrial goods like shingles, tile, and insulation. So, if you inhabit an older home or commercial space, it's vital that you have it tested for the presence of asbestos. At DEM Services, Inc., we specialize in asbestos testing services designed to cover a broad range of different settings and locations. We provide accurate results on asbestos tests and maintain complete confidentiality for your protection. From small suburban homes to expansive office buildings, we're equipped to cover every inch of properties large and small. 
DEM Services, Inc. has the knowledge, training, and hands-on experience to perform the asbestos inspection procedures that will provide you with completely accurate results. As part of our comprehensive asbestos survey, we may test small samples of material from areas like:
Flooring
Plaster walls
Acoustic ceilings
Exposed plumbing or furnace insulation
Joint compound materials
Roofing
HVAC duct system
Ceiling tiles
Siding
Affordable Asbestos Testing Service
If you suspect that your home or office building might contain asbestos, don't put off testing for asbestos. Asbestos in the home is anything but benign, so it's better to be safe than sorry. When you hire DEM Services, Inc. for a complete asbestos survey, you'll be able to know for certain whether your building has asbestos before you start worrying about the need for asbestos removal. This way, you only pay for the services you actually need! Our asbestos inspection services protect more than your health—they protect your wallet, too.
In the event our asbestos testing indicates the need for remediation, our team will take care of it. If you have any questions or concerns about our asbestos testing procedures or would like to learn more about the process, don't hesitate to contact our asbestos inspectors via phone or e-mail.
DEM Services, Inc. is a fully licensed, bonded, and insured company providing asbestos inspection services in and around Chicago. Call today!